In the process of buying a home? Then you might be thinking about hiring a home inspector. Area residents have been entrusting A.I. Home Inspection with all of their home inspection needs for years. So what are some reasons that a home inspector is necessary? As a specialist in home inspection for Boston and the surrounding areas, we know a thing or two about this all important step in the home buying process. Allow us to tell you a little more about home inspection and what you should be expecting from the company who performs it.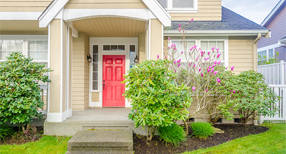 What is the purpose of a home inspection?
While a home inspection cannot tell you outright whether or not you should continue with the sale of the home, it can give you more insight into the home's health. A home inspector is there to help you, the buyer, make an informed decision by giving you some additional and valuable information about it.
An inspector cannot see all, though there may be current or potential issues with a home and an inspector is there to pinpoint them to the best of their ability. Although you can't expect every potential issue to be revealed, an inspector does his or her best to provide you with the most information possible.
What is often covered in a home inspection?
An inspector will take a look at almost everything, from the roof to foundation. He or she will also inspect the appliances and systems in your home like plumbing, electrical, etc. as well as many other key aspects, like the attic, chimney and any crawl spaces.
A home inspection will also cover other parts of the home and property, like the HVAC system, driveway and sidewalk, gutters and downspouts, insulation and much more.
Why is a home inspection so important?
While you may be thinking about skipping the home inspection because it could save you some money, this is definitely not a step in the home buying process that you should skip.
When it comes to buying a home, there are so many variables to consider. A home inspection can shed light on problems within the home by interpreting the signs and clues seen during the visual inspection. If a major issue is detected, this could really save you money in the long run.
Allow our detail-oriented home inspection to take a closer look. From there, you will be able to make an educated and informed decision about the house and property you intend to buy.
Ready to learn more about a home inspection in Boston? Call us at A.I. Home Inspection at 617-477-3427 or Contact Us to learn more.