Are you selling your home? In the market for a new home? Ready to make an offer? Then you have likely heard the words 'home inspection' a few times. And, with good reason. A real estate inspection can provide you with crucial knowledge and necessary peace of mind to buy or sell a specific home. Investing in a high quality, trusted and thorough home inspection can provide a variety of benefits during the buying or selling process. And, as expert providers of real estate inspection for Boston and the surrounding areas, we'd like to tell you more about it and get more in depth with its many benefits.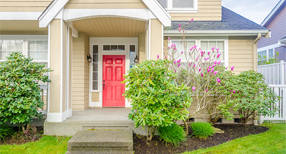 Real Estate Inspection When Selling
Areal estate inspection can help price the home you intend to sell closer to its value, which can lead to improved speed and likelihood of a sale. And, those who have had a pre-listing inspection performed on a property are more likely to sell their homes at a faster rate. You could experience a more efficient closing process and a lesser chance for post-closing problems that can be burdensome and costly.
Real Estate Inspection When Buying
Those buying a new home believe it to be a worry-free investment. However, even the best builders can make mistakes, and that's where our services come in. Our real estate inspection professionals can take a look at the premises and determine what items are in need of repair. This can even help reduce the possibility of buyer's remorse after you've made the purchase.
Whether you are buying or selling, an impartial real estate inspection from A.I. Home Inspection can help make the whole process smoother, safer and smarter. We have been serving Massachusetts clients since 1991 and specialize in real estate inspection, having helped thousands of home buyers and sellers with the inspection process. We are a customer driven company with a strong desire to serve our customers by proving the best possible inspection experience possible.
We know home buying and selling can be a stressful process, and it can be frustrating to find major defects with the property you just purchased or are planning to sell. So, stay ahead of the game with a thorough real estate inspection from A.I. Home Inspection.
Interested in learning more about a real estate inspection in Boston? Call us at A.I. Home Inspection at 617-477-3427 or Contact Us to learn more.